About us and our cotton yarn
TID Group was established in 1960 as a 100% cotton weaving mill with only 100 weaving machines. Since then, we have continuously expanded our weaving mill and as well as into other textile related business such as cotton yarn spinning, nylon chip and fabric manufactuering (Asia Fiber Co., Ltd.), garment exporter (Asia Garment Co., Ltd.), and branding (ASAP Fashion Co., Ltd.). Today, TID Group became a one stop service and solution provider for many clients in textile business.
Thai Industries Development Co., Ltd., is a cotton yarn and greige fabric manufacturer under TID Group. We currently have a production capacity of 60,000 spindles and 1,800 Open-End rotors, 840 spindles of Air-jet Spinning, and 2368 spindles of Two-For-One Spinning. We also expanded our weaving business and currently have 240 Air-jet weaving machines to produce high quality fabric.
We operate under many global standard including ISO and AEO. We are also certified by many institution including Oeko-Tex.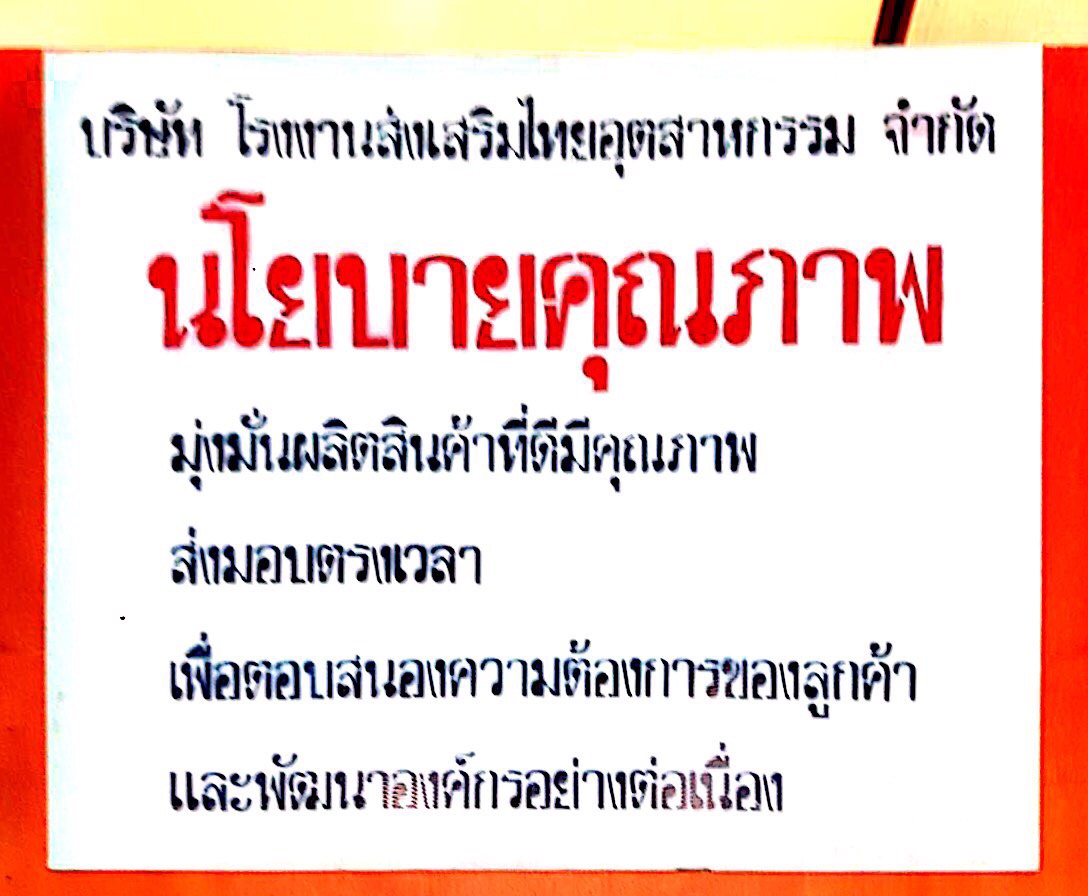 Quality Policy
Produce high quality product
Deliver on time
Satisfy customers' needs
Continuous organizational development
Until today, we still consistently improve the quality of our product as well as the well-being of our people.
We are well known for analyzing customer requirement and customizing special product for customer when needed. With over 60 years of experience, we have created unique service with know-how solution like no other. We are always ahead of the market in technology and trend. These strengths helped us expand our market all around the globe including USA, Europe, Australia, Hong Kong, Taiwan and Japan.