Affiliate Company
Asia Garment Co., Ltd.

Established in 1971 under the promotion of the Board of Investment of Thailand as garment manufacture, Asia Garment specializes in casual apparel and sport wear products in export market. In the recent year, many new technologies has been introduced to increase the performance and comfort of the product to stay ahead in the market and meet customer need.
Asia Fiber Public Co., Ltd.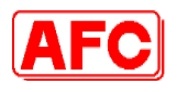 Established in 1970 and listed in Stock Exchange of Thailand in 1977, Asia Fiber is one of the leading manufacturer of nylon-6 products in Thailand. By owning dyeing and finishing facilities, AFC's nylon-6-chips, nylon filament and textured yarn, and nylon taffeta fabric are in the top rank in the market.
ASAP Fashion Co., Ltd.
With long experience in Textile end products manufacturing. ASAP Fashion Co.,Ltd is product designing, and marketing company which provide customer with Designs, sourcing solution, graphics design and creativities. Also the company focuses in 2 fields: 1. Providing design and product development service to customer and 2. Creating value added merchandises to retail in high-end stores.
Person in Contact: patcharah@tid.co.th
Thai Sewing Industry Co., Ltd.
Recently established in 2000 as a make-to-order garment manufacturer for client in Thailand. With modern technologies introduced, Thai Sewing can produce high quality cloth with unique function like no other.